OUR STORY : OUR JOURNEY FROM OUR BIRTH TO OUR GROWTH
THE BIRTH OF GTPL KCBPL
In 2005, a group of 160 cable operators, in a very unique manner, turned themselves into shareholders and made KCBPL a successful MSO in the Kolkata Metropolitan Area (KMA). At an ongoing stage of business in 2010, our visionary management team of highly dedicated and experienced directors, led KCBPL to enter into a joint venture with GTPL Hathway Limited.
Thus, GTPL KCBPL was born.
ABOUT US
Over time, we have become the leading MSO in West Bengal and Odisha. Post digitization, we have a subscriber base of about 20 lakhs. Furthermore, we have expanded and made our presence felt in Kolkata, Howrah, Hooghly and 11 other districts.
We recently rolled out our Broadband Service in KMA and other nearby districts. This will add more value to our consumers and business partners, and at the same time, with the state-of-the-art technologies, we will be offering the best of services.
In addition, we are also the house of Channel One, an infotainment channel, which offers a diverse range of entertainment including travel, food, news, lifestyle and devotional content. Their shows cater to a large Bengali audience. Undoubtedly, Channel One has become a renowned household name among Bengali families.
After the successful rollout of digitization in West Bengal and Odisha, we believe that our partners and viewers will stand to benefit from more opportunities, products and value.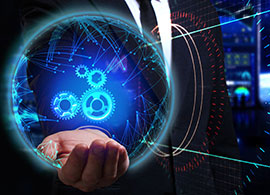 Mission
Our mission is to provide compelling, cost effective, and technologically advanced Cable TV and Broadband Services to consumers, and add value to all stakeholders.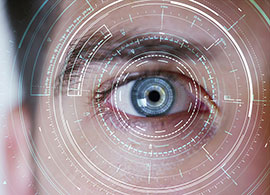 Vision
Our vision is to be a leading Multi System Operator (MSO) AND Broadband Service provider with state-of-the-art technologies,and establish ourselves as superior, in terms of technology, credible in terms of commitment, and ethical in terms of business practices that add value to consumers, business partners and all associates. As an organization, we want to grow along with all stakeholders.
Board Of Directors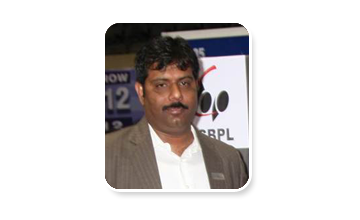 Mr. Anirudh Sinh Jadeja
Chairman
Hailing from a small city of Gujarat, Mr. Anirudh Sinh Jadeja has a robust and an extended experience in the cable television networking business. His deep insights into various facets of the business and visionary leadership are the cornerstones for the meteoric rise of GTPL-KCBPL as the leading and fastest growing Multi System Operator. Mr. Jadeja's strategic vision, coupled with his collaborative work methodologies, has been the key to GTPL-KCBPL's immense and healthy growth.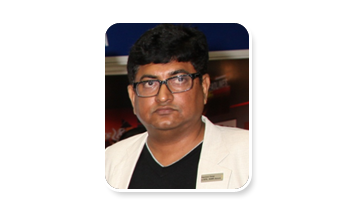 Mr. Bijoy Kumar Agarwal
Member & Managing Director
Mr. Bijoy Agarwal, an inspiring entrepreneur, is a pioneer in the Cable TV and Broadband industry, with several path- breaking achievements to his credit. He and his dynamic team of executive directors have been instrumental in making GTPL-KCBPL, one of the leading and fastest growing MSOs in West Bengal and Orissa. Mr. Agarwal is one of the most admired and respected person of the Cable TV business in West Bengal and Orissa.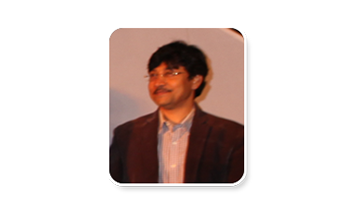 Mr. Shaibal Banerjee
Executive Director
Mr. Shaibal Banerjee is a Bachelor of Commerce by qualification and has more than 20 years of experience in Cable TV and Broad Band Industry. He is the Executive Director in the Company and his experience is of the immense value to the Company. Currently Mr. Banerjee is taking care the Marketing area of the Company.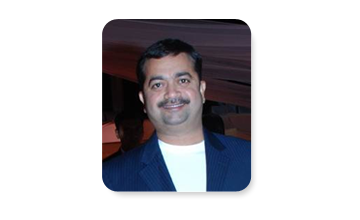 Mr. Kanaksinh Rana
Mr. Rana has been one of the founder members of the organization and his insightful networking skills have played a key role in shaping the organization and garnering around 70% market share in Gujarat. He is also actively involved in the successful operations of Gujarat News and other local channels.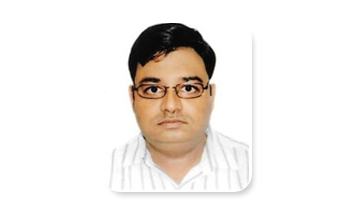 Mr. Naresh Agarwal
Mr. Naresh Agarwal is an Independent Director of our Company. He holds Bachelor's Degree in Commerce and is a Fellow Member of The Institute of Chartered Accountants of India and is in Practice having an experience of more than 24 years with specialization in the field of Accountancy, Audit, Taxation and Company Law Matters. He has completed Post Qualification Course in Information System Audit from The Institute of Chartered Accountants of India.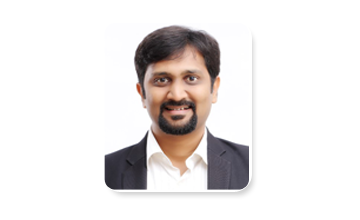 Mr. Falgun Shah
Mr. Falgun Shah is an Independent Director of our Company. He is a Fellow member of the Institute of Chartered Accountants of India and has 20+ years of experience in the Accounting domain. He is the founder and CEO of Assetrak, a RegTech firm that is a leading provider of Fixed Asset Tracking Solutions.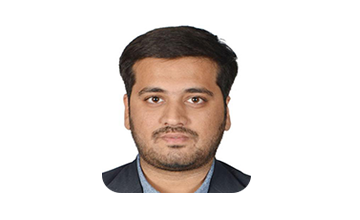 Mr. Siddharth Rana
Siddharth Rana comes from business background and he himself is a dynamic entrepreneur who has at a very young age cofounded one of its kind system integration firm-Innovation & Automation (I&A). He has won several awards from OEMs for providing unique solutions. His qualification is that of commercial pilot from Miami Florida, US and has been associated with the GTPL Group since 2015 and is Director in several group Companies of GTPL Hathway Limited. He has great understanding of Cable Industry.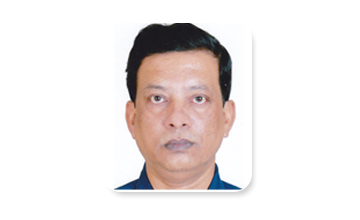 Mr. Prasun Kumar Das
Mr. Prasun Kumar Das is graduate in Science by qualification and has more than 15 years of experience in cable television networking and Broad Band industry. He is the Whole-time Director of the Company. His vast experience and personalised approach has added to the growth of the Company.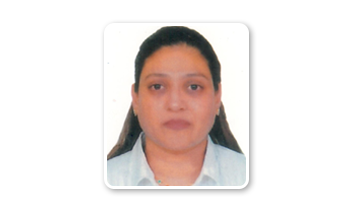 Mrs. Parul Jadeja
Mrs. Jadeja is a Women Director of the Company. She has done Masters in Hotel Management. She has achieved success in creating a brand image with her overall experience in the MSO and ISP business for more than 28 years. She is the visionary leader with strong acumen of people management, administration and business networking. Her remarkable and incredible knowledge about logistics and Supply Chain Management ("SCM") provides immeasurable support to the Board of the Company.
OUR MANAGEMENT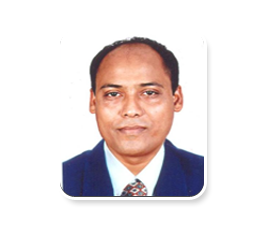 Mr. Avijit Manna
Executive Director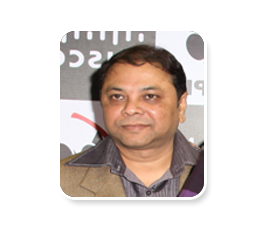 Mr. Dodul Chowdhury
Executive Director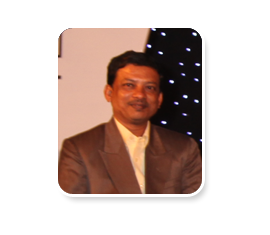 Mr Prasun Kumar Das
Executive Director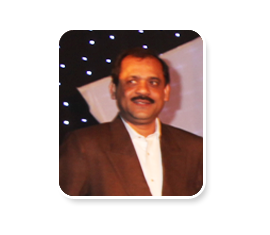 Mr. Susen Saha
Executive Director